Bilder fra det som skjedde for fem år siden: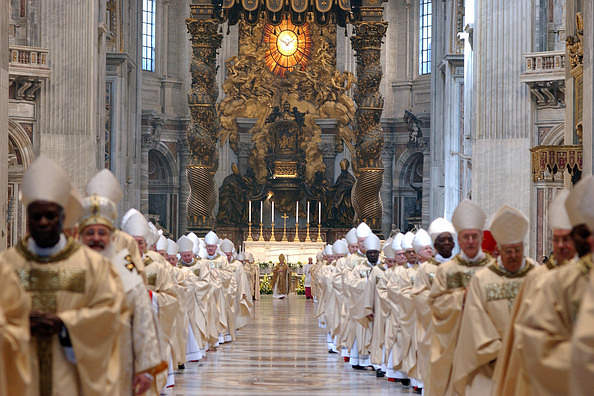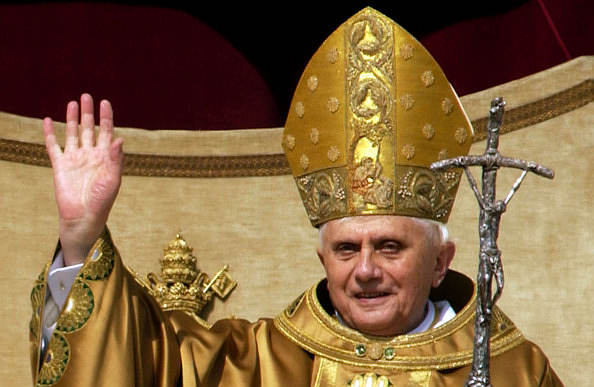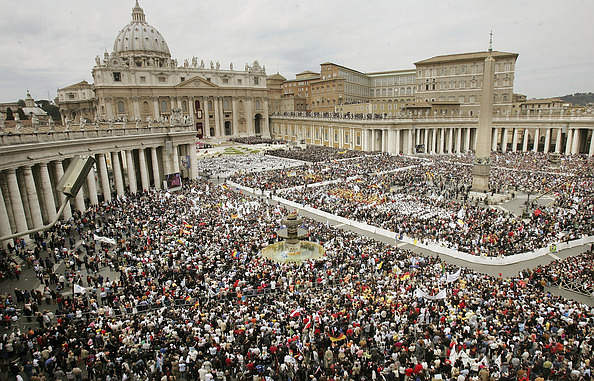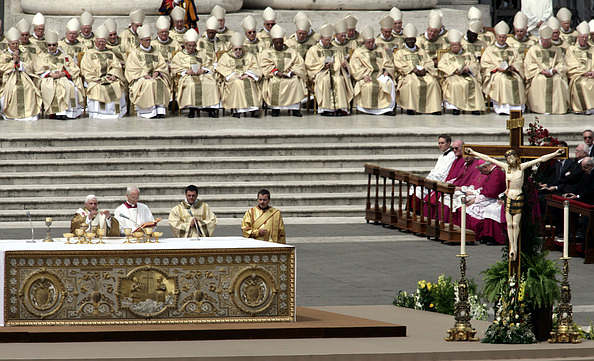 Det passer å be for pave Benedikt – som vi gjør i absolutt alle messer, og sikkert også ofte ellers – bl.a. fordi det var det han ba om i sin innsettelsespreken på Petersplassen for fem år siden. Slik skrev jeg her på bloggen den dagen:
Kjære venner – akkurat nå kan jeg bare si: be for meg, at jeg må lære å elske Herren mer og mer. Be for meg, at jeg må kunne elske hans hjord mer og mer – med andre ord, dere, hele Kirken, hver enkelt av dere og dere alle sammen. Be for meg, at jeg ikke må flykte av frykt for ulvene. La oss be for hverandre, at Herren vil bære oss, og at vi kan lære å bære hverandre.