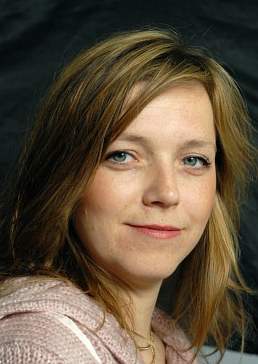 Universitetet i Oslo forteller ganske detaljert om en doktorgrad som skal forsvares der fredag 8. oktober: Cand.theol. Eivor A. Oftestad vil forsvare sin avhandling for graden philosophiae doctor: "The House of God: The translation of the Temple and the Interpretation of the Lateran Cathedral in the Twelfth Century". Tid og sted: Disputas: The house of God 8. okt. 2010 10:15, Universitetet i oslo, Domus Theologica, auditorium U40.
Innholdet i Eivor Oftestads oppgave beskrives bl.a. slik:
… Den tar utgangspunkt i en traktat om pavens egen kirke, Laterankirken i Roma (Descriptio Lateranensis Ecclesiae) som trolig ble komponert og tradert av presteskapet ved kirken i det tolvte århundre. Et av argumentene som der fremføres for at denne kirken er den helligste i verden, er at hovedalteret inneholder paktens ark og alle de øvrige skattene fra tempelet i Jerusalem. Oftestad leser traktaten som en strategisk del av vestkirkens respons på et endret syn på det jordiske Jerusalem etter 1099. Mens det tidligere var kirken og dens liturgi som forespeilet det himmelske Jerusalem, kunne nå den jordiske byen i Palestina fremstå som en oppfyllelse av gammeltestamentlige profetier og et konkret tegn på den himmelske kirke. Oftestad hevder at dette fremkalte en respons hvor kirkens tegnstatus også ble ytterligere konkretisert, og hvor pavens kirke ble fremstilt ikke bare som en symbolsk, men også fysisk videreføring av Jerusalems tempel. Hun sammenfatter argumentasjonen for Laterankirken i uttrykket translatio templi. …
Jeg traff Eivor og familien hennes flere ganger da vi begge var i Roma første halvår 2006, og hun brukte sin tid i Vatikanets bibliotek for å finne ut det hun trengte til denne oppgaven – og jeg håper å kunne komme til disputasen.