I dagens (24/1) Prim-bønn ble den viktigste feiringen i morgen nevnt først i martyrologiet:
On the morrow we commemorate the conversion of the holy Apostle Paul, which took place in the second year after our Lord's ascension.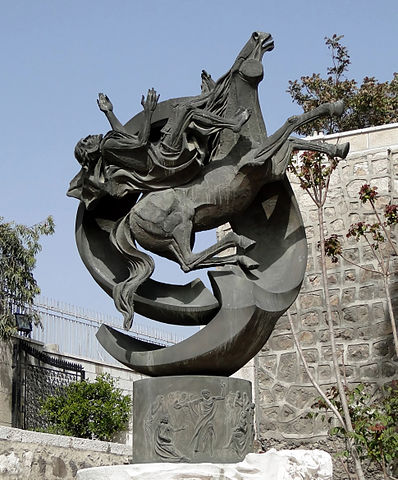 (Statuen til venstre står i Damaskus.) Men Paulus' omvendele er i den tradisjonelle kalenderen bare en 3. klasses fest (dvs. minnedag), mens den i den nye kalenderen feires som fest, og i morgendagens Matutin leses bare hans omvendelse fra Apotl.gj. 9, ikke noe om ham fra kirkefdrene e.l.

Katolsk.no skriver om datoen for om Paulus' omvendelse:
Feiringen av Paulus' omvendelse den 25. januar har sin opprinnelse i Frankrike på slutten av 500-tallet. Da skal noen av hans relikvier ha blitt overført dit. Men festen omtales som translatio allerede i Hieronymus' martyrologium, så festen kan være for å minnes overføringen av hans relikvier fra katakombene til basilikaen San Paolo fuori le Mura. Festen er altså opprinnelig en translasjonsfest, translatio, som imidlertid har blitt til en konversjonsfest, conversio, allerede på 600- og 700-tallet. Den ble ikke feiret i Roma før på 1000-tallet. 25. januar er avmerket på gamle norske primstaver som Pålsmesse.