I ettermiddag besøkte vi kirkene St Maria Maggiore, St Prassede og St Pudenziana – i den rekkefølgen, de ligger like ved siden av hverandre. Under kan man se bildene jeg tok i dag av apsis i alle kirkene.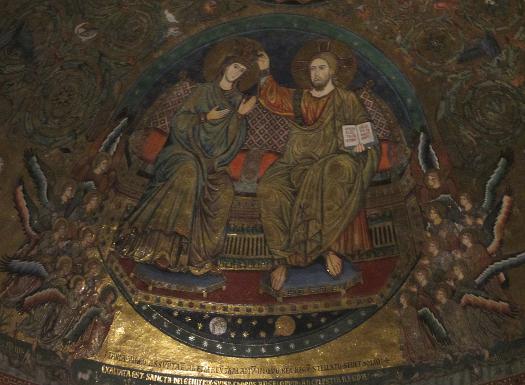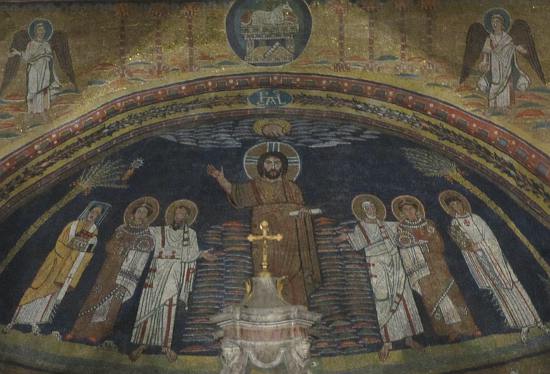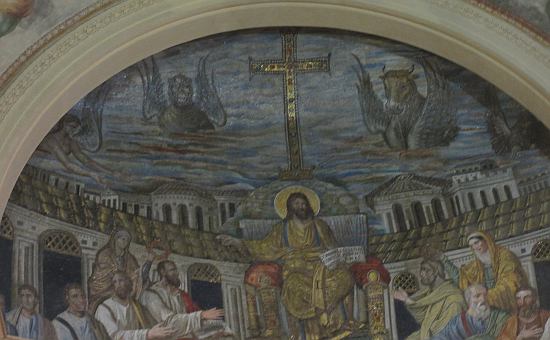 Mosaikken i apsis i St Maria Maggiore er fra midt på 400-tallet, i St Prassede fra 820 og i St Pudenziana fra slutten av 300-tallet. Om den siste mosaikken kan vi lese:
The mosaics in the apse are late Roman art. They date from around the end of the 4th century; they are regarded by different groups of scholars as dating from either the reign of Pope Siricius (384-99) or the pontificate of Innocent I (401-17). They were heavily restored in the 16th century. They are among the oldest Christian mosaics in Rome and one of the most striking mosaics outside of Ravenna. They were deemed the most beautiful mosaics in Rome by the 19th century historian Ferdinand Gregorovius.