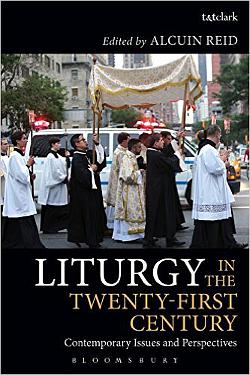 Dette blir siste bok jeg får tid til å lese denne vinterferien (på Gran Canaria), i morgen reiser jeg tilbake til Oslo og mitt vanlige arbeid. Bokas fullstendige tittel er Liturgy in the Twenty-First Century, Contemporary Issues and Perspectives, og den er en samling av foredragene som ble holdt på konferansen Sacra Liturgia USA 2015 – amazon.co.uk beskriver den bl.a. slik:
Liturgy in the Twenty-First Century makes available the different perspectives on this from leading figures such as Raymond Leo Cardinal Burke, Archbishop Salvatore Cordileone, Abbot Philip Anderson, Father Thomas Kocik, Dom Alcuin Reid, and Dr Lauren Pristas.

Considering questions of liturgical catechetics, music, preaching, how young people relate to the liturgy, matters of formation and reform, etc., Liturgy in the Twenty-First Century is an essential resource for all clergy and religious and laity involved in liturgical ministry and formation. Bringing forth 'new treasures as well as old,' its contributors identify and address contemporary challenges and issues facing the task of realising the vision of Cardinal Sarah, Cardinal Ratzinger/Benedict XVI and the Second Vatican Council.