Slik skriver The New Liturgical Movement om noe som skjedde rett ved FSSPs presteseminar i Wigratzbad, Tyskland, 1. juli:
On Saturday, July 1st, the feast of the Precious Blood, His Eminence Raymond Cardinal Burke ordained seven deacons of the Fraternity of St Peter to the priesthood in the parish church at Lindenberg, a small town about five miles away from Wigratzbad. …
Jeg kjenner en ung mann som i flere år studerte ved dette presteseminaret, og som ville ha blitt ordinert omtrent på denne tid – om han ikke hadde avsluttet studiene. Legg også merke til mannen fremst til venstre på bildet under, det er FSSPs susperior p. John Berg (fra Minnesota, med norske aner) som jeg hadde et svært hyggelig møte med for fem år siden.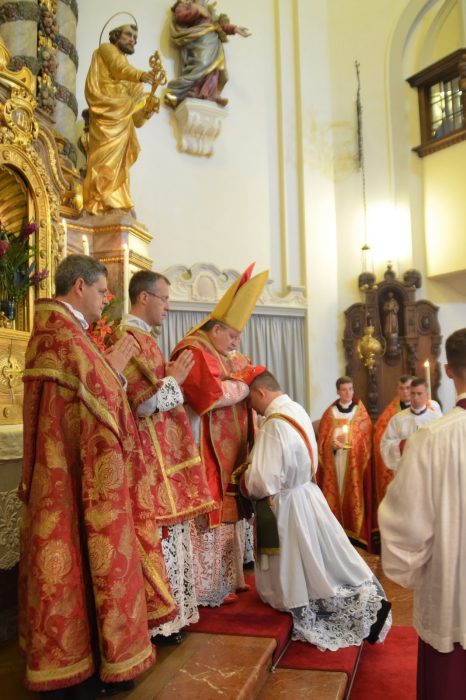 Som alltid legger alle tilstedeværende prester sine hender på de nyordinerte, kort tid etter biskopen. I dette tilfellet dreide det seg visst om 80 prester – se under.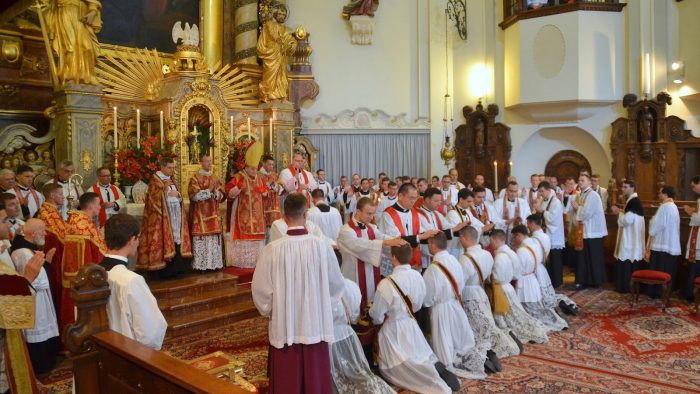 Det siste bildet jeg tar med viser den eneste form for konselebrasjon som fantes i latinsk ritus før 1970; at de nyordinerte prestene feirer eukaristien sammen med biskopen – mens alle de andre tilstedeværende prestene ikke konselebrerer.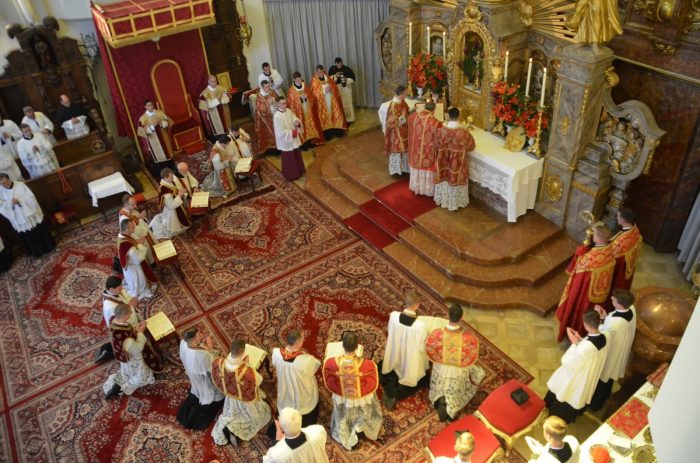 SE HER for mange flere bilder – og forklaring av det som skjer.