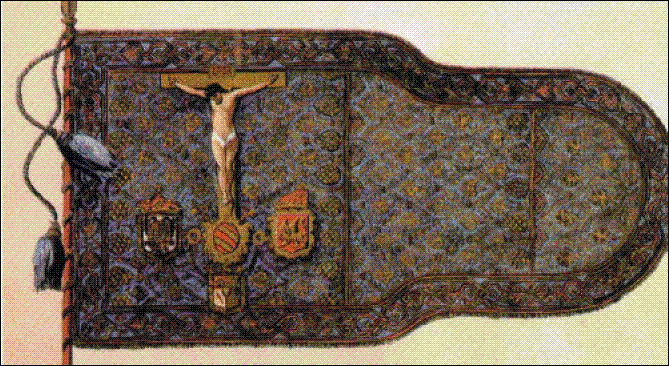 I dag feirer Kirken Vår Frue av Rosenkransen, en feiring som går tilbake til 7. oktober 1571, en dag en grundig artikkel på katolsk.no beskriver slik:
I 1571 sto en katolsk flåte med skip primært fra Spania, Venezia og Genova og under kommando av keiser Karl Vs sønn Don Juan av Østerrike, overfor en mektig tyrkisk flåte med mellom 12.000 og 15.000 kristne slaver som roere. Lappverkflåten av katolske skip sto under Den hellige Rosenkrans' beskyttelse. Den hellige pave Pius V (1566-72) visste at den kristne flåten var tyrkerne materielt underlegen, så han oppfordret hele Europa til å be rosenkransen for seier. Da slaget sto den 7. oktober 1571, for øvrig det siste slaget som ble utkjempet med skip med årer, ba de romerske brorskapene rosenkransen i gateprosesjoner mens slaget ble utkjempet.

De kristne styrkene vant en avgjørende seier over den tyrkiske flåten ved Lepanto, og dette var på den første søndagen i måneden. Seieren ble naturlig nok tilskrevet Vår frue av Rosenkransen. Vi vet i dag at seieren var avgjørende og hindret en tyrkisk invasjon av Europa. I seierens time skal pave Pius V, som var hundrevis av kilometer unna, ha stått opp fra et møte, gått bort til et vindu og utbrutt med en overnaturlig utstråling: «Den kristne flåten er seierrik!» mens han gråt av takknemlighet til Gud. …
Norsk Wikipedia skriver også om dette.
Jeg så forøvrig flaggene/ vimplene fra slaget (som kan se over og ved siden av teksten) da jeg for en del år siden besøkte Toledo i Spania. Om det øverste bildet kan man lese (på engelsk Wikipedia):
The banner of the Holy League, flown by John of Austria on his flagship Real. It is made of blue damask interwoven with gold thread, of a length of 7.3 m and a width of 4.4 m at the hoist. It displays the crucified Christ above the coats of arms of Pius V, of Venice, of Charles V, and of John of Austria. The coats of arms are linked by chains symbolizing the alliance.