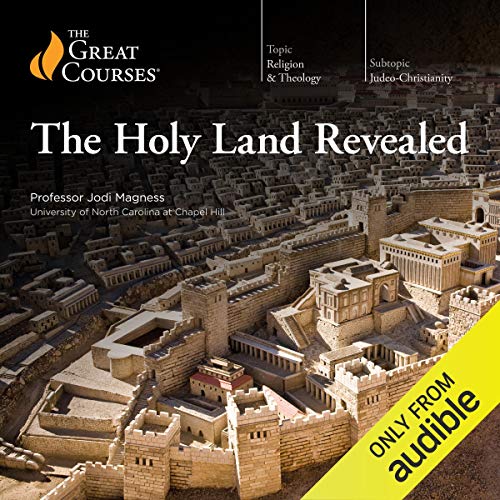 Jeg hører nå på en del lydbøker, og det er historiske emner som interesserer meg mest. Nå har jeg nettopp hørt gjennom foredragsserien "Holy Land Revealed", som er en del av Audibles Great Courses. Om disse foredragene kan man lese:
As the birthplace of Judaism and Christianity, the Holy Land (the area in and around modern-day Israel) is one of the most important regions in the world and the setting for defining events in religious history.

Comb through this evidence for yourself with The Holy Land Revealed, which will add new dimensions to your understanding of this dynamic place. Delivered by archaeologist and award-winning Professor Jodi Magness of The University of North Carolina at Chapel Hill, these 36 lectures give you an insider's look at how archaeology helps us relive this period of civilization. And it's a chance to get up close and personal with long-buried objects that will take you deep beneath the pages of the Bible.