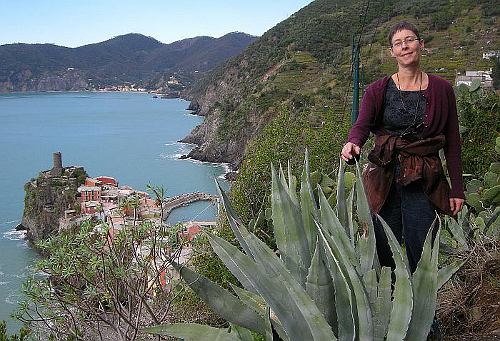 Sverres gate 5, 0652 Oslo
Telefon: 906 89 226
E-post: arlyne(at)aomoi.net
For informasjon om priser osv., vennligst kontakt meg på e-post.
For information on prices, etc., please contact me via e-mail. Free estimates.
---
Jeg oversetter fra norsk til engelsk. De fleste tekster pleier å falle i følgende kategorier. / The texts I translate from Norwegian to English generally fall into two main categories:
- Visuell kunst (kunstner monografier, kunsthistorie, utstillingskataloger, formidlingstekster for utstillinger, lydtekster, taler for utstillingsåpninger, brev - egentlig alt som har med museums- og utstillingsvirksomhet) / Visual art (artist monographs, art history, exhibition catalogues, mediational texts for exhibitions, all types of texts related to exhibitionary and museal practices)

- Sosialvitenskap (organisasjonsvitenskap, politisk vitenskap og sosiologi, helse og velferdssaker) / Social science (organization science, political science and sociology, health and welfare issues, etc.).

-Teologihistorie, filosofi, litteraturvitenskap / History of theology, philosophy, literary science
Jeg gjør også språkvask for akademikere. / I proofread for academic writers.
I tillegg har jeg oversatt poesi, CD hefter, tegneserier, strikke mønster og diverse andre tekstsjanger. / I have also translated poetry, speeches, CD pamphlets, cartoon strips, knitting patterns and sundry other text genres.
Vennligst ta kontakt med forfatterne nederst på siden hvis du vil ha en referanse om meg. / Please feel free to contact any of the authors listed below for a reference.
---
BIOGRAFI / BIOGRAPHY
Jeg er født i Tanzania av amerikanske foreldre, oppvokst i USA, og har bodd i Norge siden 1986. / I was born in Tanzania to American parents, grew up in Portland, Oregon, USA, and have lived in Norway since 1986.
---
Høyere utdannelse / Higher education:
2010-2013 Mastergrad i museologi, Universitet i Oslo / M.A. in museum studies, thesis: Words about Words about Art: Analysis of Text in the Gallery Spaces of Art Museums), University of Oslo
2006 Videreutdanning i kunsthistorie og kulturstudier, Istituto di Norvegia in Roma
1999-2005 Hovedfag i estetisk filosofi, Universitet i Bergen / Hovedfag (a bit more than an M.A.) thesis in aesthetic philosophy: A Study of the Concept of Autonomy, University of Bergen
1994-1998 Hovedfag i visuell kommunikasjon - kunstgrafikk, Statens Høgskole for Kunsthåndverk og Design, SHKD (nytt navn: Kunsthøgskolen i Bergen) / Hovedfag (like an M.A.) in visual communication and fine art printing, National College of Art and Design Bergen (New name as of 1999: Bergen Academy of Art and Design)
1991-1992 Statens Håndverks og Kunstindustriskole SHKS: pilot project Risør Kunstskole / Norwegian National Academy of Craft and Art Industry: pilot project Risør Art School
1978-1980 Generelt studium, Wheaton College, Chicago / General studies
---
REFERANSER / REFERENCES
André Gali, redaktør for Norwegian Crafts og Kunstforum, <andre.gali(at)norwegiancrafts.no>
Christer Dynna, kunst kritiker, redaktør Kunsthåndverk, <christer.dynna(at)kunsthandverk.no>
Kjell Arne Røvik, professor på Institutt for statsvitenskap, UiT, <kjell.arne.rovik(at)sv.uit.no>
Haldor Byrkjeflot, professor på Institute for sosiologi og samfunnsgeografi, UiO, <haldor.byrkjeflot(at)sosgeo.uio.no>
Else-Brit Kroneberg, kurator, SKMU Sørlandets Kunstmuseum, <ebkroneberg(at)skmu.no>
Torunn Myrva, kunstformidler, Bergen Kunstmuseum, <torunn.myrva(at)kunstmuseene.no>
Bente Killerick, kunst historiker og arkeolog, UiB, Institutt for Kunst og Kulturstudier, <Bente.Killerich(at)ikk.uib.no>
---
Se eksempler på Arlyne Mois oversettelser og språkvask
/ Examples of Arlyne Moi's translations and proofreads