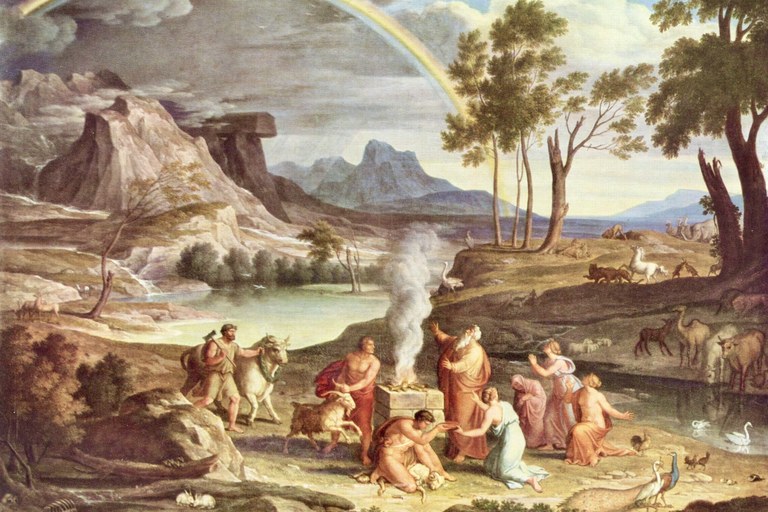 Den nordiske bispekonferansen kom nylig med et hyrdebrev om menneskelig seksualitet, der de bl.a. skriver:
Paktstegnet, regnbuen, er i vår tid blitt merket for en kulturell og politisk bevegelse. Vi anerkjenner alt det som er edelt i bevegelsens målsetning. I den grad målsetningen taler om hvert menneskes verdighet, om lengselen etter å bli sett, deler vi den. Kirken fordømmer all urettferdig diskriminering, også på grunnlag av kjønn og legning. Men vi erklærer oss uenige når bevegelsen fremmer et syn på menneskets natur som abstraherer personlighetens inkarnerte integritet, som om fysisk kjønn var tilfeldig. Og vi protesterer når slike vyer pålegges barn som om de var, ikke vågale hypoteser, men vedtatt sannhet lagt på mindreåriges skuldre som en byrde av selv-bestemmelse de ikke har kraft til å bære. Det er snodig: Vårt kropps-fikserte samfunn tar egentlig svært lett på kroppen. Det ser ikke kroppen som identitetsbærende. Det antar at eneste identitet som virkelig teller, er subjektiv selvoppfatning. Vi konstruerer helst oss selv i vårt eget bilde.
Det er interessant å merke seg at dette brevet også blir lest utenfor Norden; den kjente Vatikan-journalisten Sandro Magister den klare uttalelsen fra Norden, der andre kirkelige stemmer er svært så uklare, og han skriver i en artikkel kalt A Must-Read Letter From the Bishops of Scandinavia bl.a.:
The fact is that this confused noise of battle is drowning out the true and profound anthropological and biblical reasons in support of the Christian vision of sexuality. To the point that those who try to explain these reasons with competence and composure seem to be saying something unheard of, extraordinary, finally new and revelatory, whether one agree with it or not.

This is a bit of the feeling one gets in reading the "Pastoral Letter on Human Sexuality" that the bishops of Scandinavia circulated among their faithful today, on this fifth Sunday of Lent.

The letter starts from the biblical rainbow after the flood, but disagrees with the symbology that "gender" ideology draws from it. The sexually distinguished body, it says, even the resurrected body, is such a strong sign of human identity that it cannot be reduced to a variable subjective construction. If there is a need to take a path marked by contradictions and wounds, including a temporary "exile" from the sacraments, this is what should be done, the important thing being to know the destination. The Church's mission is to mark this out it and provide companionship on the journey to reach it. Even a purely secular discourse on sexuality can and must be enriched, to the benefit of all.

This unusual pastoral letter was signed by the bishops of Scandinavia, that is, of Sweden, Norway, Denmark, Iceland, Finland, including a cardinal. They are at the head of Catholic communities scanty in their numbers. But the high quality of their contributions has been an element of surprise, for example at the recent meeting in Prague that brought together delegations of all the episcopates of Europe.