The Second Vatican Ecumenical Council: A Counterpoint for the History of the Council skrevet av erkebiskop Agostini Marchetto. Jeg bestilte boka i desember 2009, og hver måned har jeg fått beskjed om at den fortsatt ikke er klar, men i dag kom den altså – jeg gleder meg til å kaste meg over de 700 sidene.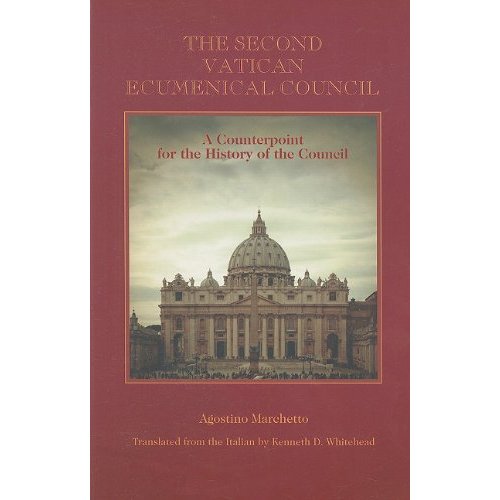 Amazon.cu.uk sier selv om boka:
This important study by Archbishop Agostino Marchetto makes a significant contribution to the debate that surrounds the interpretation of the Second Vatican Ecumenical Council. Archbishop Marchetto critiques the Bologna School, which, he suggests, presents the Council as a kind of 'Copernican revolution', a transformation to 'another Catholicism'. Instead Marchetto invites readers to reconsider the Council directly, through its official documents, commentaries, and histories. Marchetto's volume will be a useful resource for graduate students, seminarians, and scholars interested in the theological significance of Vatican II.