Jeg har blitt gjort oppmerksom på (av Rorate) en blogg som forteller:
Today (20 May) Fr. Patric D'Arcy, newly ordained priest of the Archdiocese of New York, celebrated his first Mass – a Solemn High Mass in the Extraordinary Form – amid the Gothic splendor of Blessed Sacrament Church. Many clergy and seminarians were in attendance. …
Jeg viser fire bilder fra messen her, men mange flere bilder kan sees her.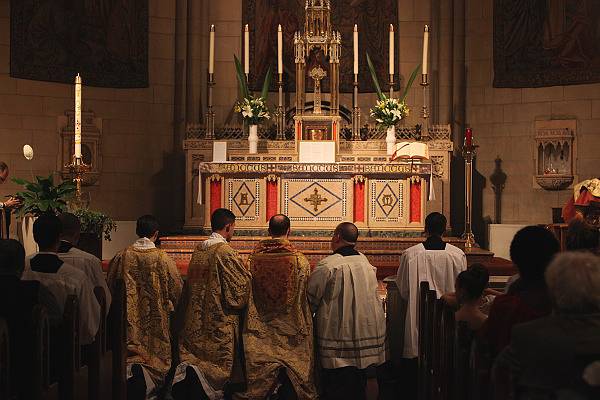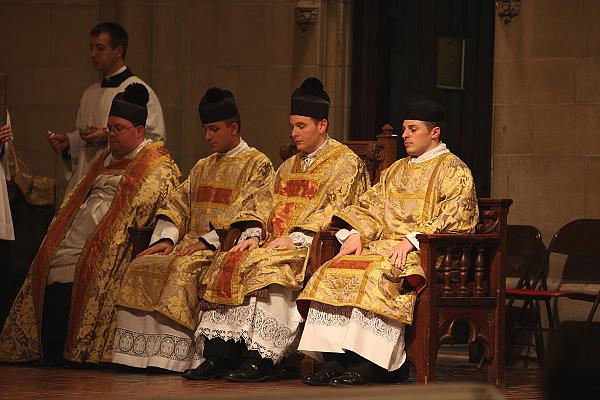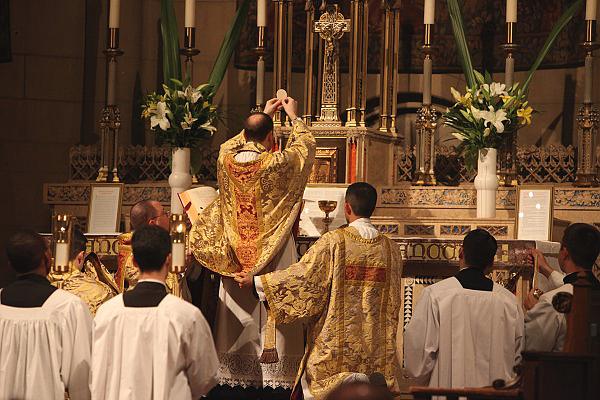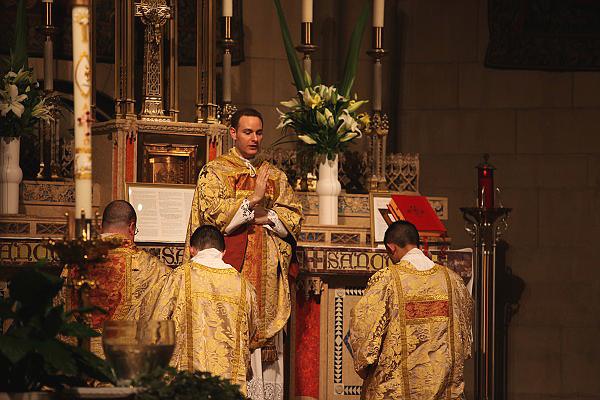 Man kan glede seg over denne messen – også over at denne nye presten valgte (og fikk lov til) å feire sin første messe som en tradisjonell latinsk messe – men samtidig leser jeg at dette blir den eneste ordinasjonen i år i hele New York erkebispedømme, med 2,5 million katolikker – kan det være sant?