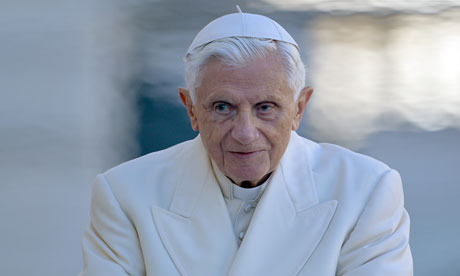 Pave emeritus Benedikt XVI fyller 86 år i dag. En annen prest skriver om dette:
I will say Holy Mass today for his intention.

Will you all stop and say a prayer for Benedict, perhaps even several times today? Ask others to do so as well?

He has great devotion to Our Lady. Perhaps you could say the Rosary for him.

We all owe him much gratitude.
Jeg leser også messen for ham i kveld.