Den katolske kirke i Norge vokser stadig, de stadig økende tallene har dempet seg litt, men ikke veldig mye. På Statistisk sentralbyrås nettsider kan man finne svært så nøyaktige tall, i Tabell 07822 kan man generere tall for innvandring og utvandring hvert år, og i Tabell 05183 finner man akkumulerte tall for hvert land (inkl barn født i Norge av to foreldre fra dette landet) for både kvinner og menn.
Bildet under viser innvandring hvert år – mellom 1 700 og 2 200 hvert år de siste årene.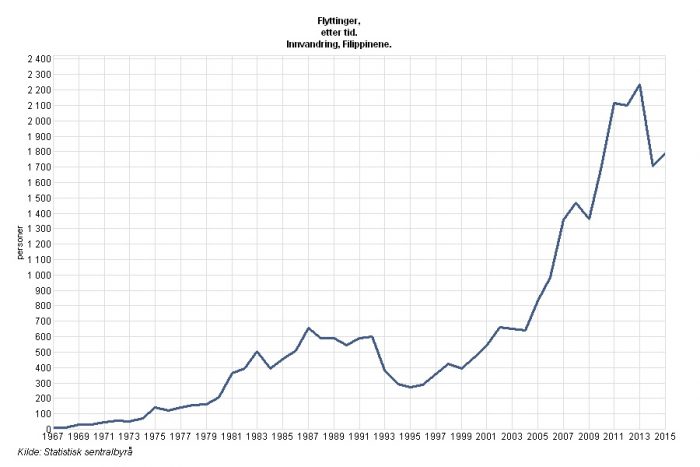 Bildet under viser utvandring hvert år – bare litt over 200 forlater Norge hvert år.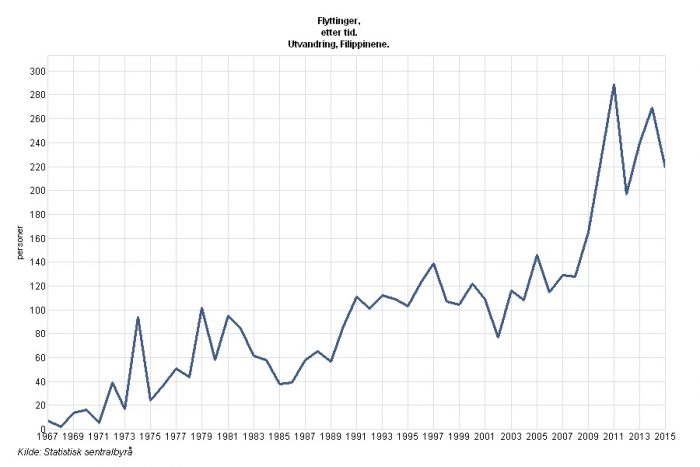 Bildet under viser samlet antall i Norge – ca 17 000 kvinner og 4 000 menn.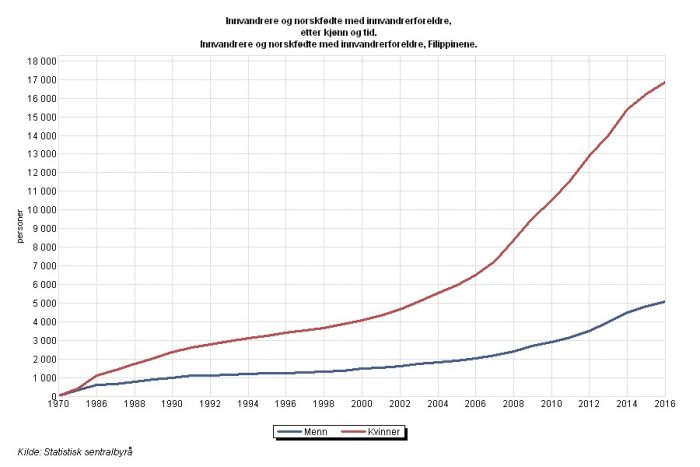 Det er verd å merke seg at det fødes få barn i Norge med to filippinske foreldre, siden veldig mange filippinske kvinner er gift med norske menn. Innlegget jeg skrev for noen dager siden viser dette.