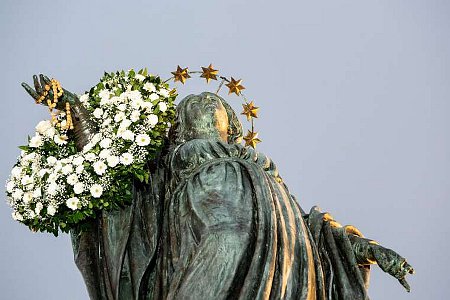 Vi leser også i år at Mariastatuen ved Spansketrappen fikk mye oppmerksomhet og kranser 8. desember, dagen for Jomfru Marias uplettede unnfangelse – en krans blir hengt på Marias arm ved hjelp av en lang stige (se bildet over). Hos Catholic News Agency kan vi lese mer om det som skjedde i dag: "For the Solemnity of the Immaculate Conception of Mary, Pope Francis on Sunday venerated a statue of the Virgin Mary located in Rome's Piazza di Spagna …"
Man kan lese mer om denne statuen på Wikipedia – og se et større bilde under (klikk på bildet).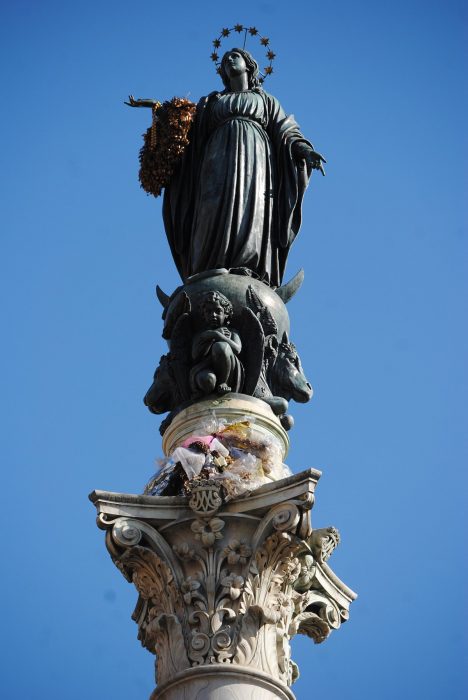 CNA-artikkelen skriver videre: "On the feast day, Pope Francis also offered a prayer before the Byzantine Marian icon Salus Populi Romani in the Basilica of St. Mary Major." Mer om dette bildet kan man lese på Wikipedia og også se bildet under.