Bilder fra en Missa solemnis i England 24. september.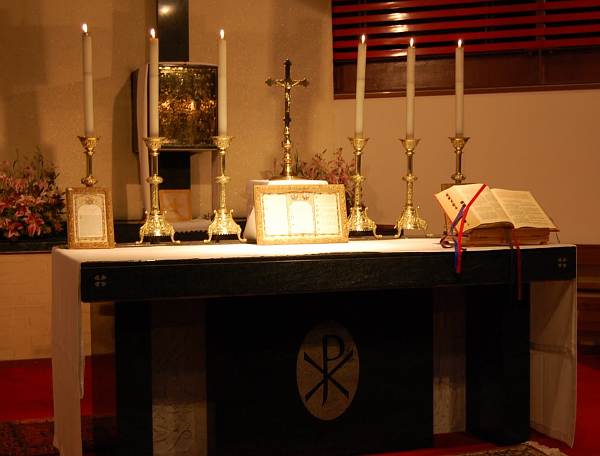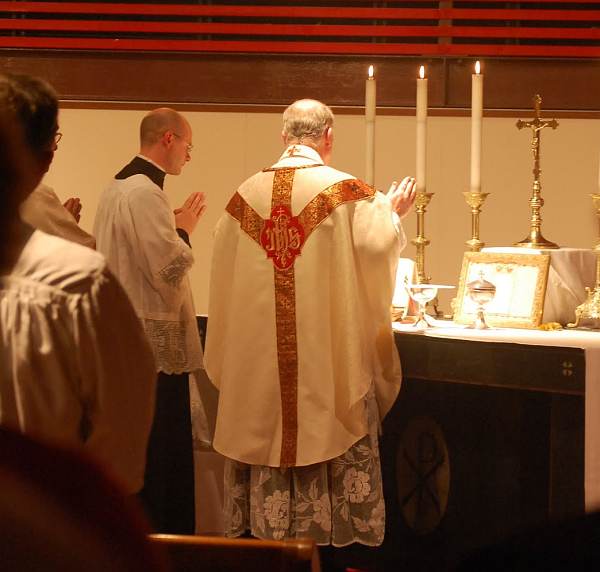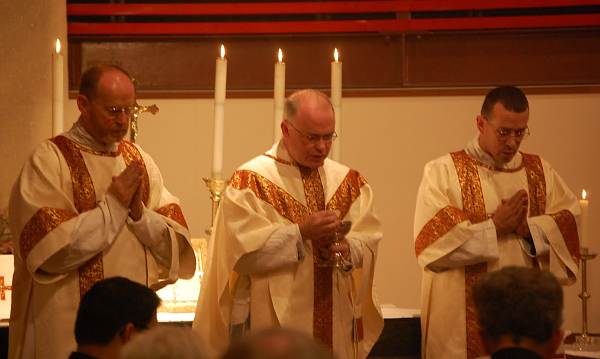 En engelsk prest, Fr Sean Finnegan, skriver på sin blog:
On the 24th September, mirabile dictu, I will have been a priest for 20 years. … I feel that the occasion is not without significance, so there will be Solemn High Mass in the Extraordinary Form in St Peter's, Shoreham at 7.30pm on Thursday 24th September, Feast of our Lady of Ransom and Walsingham. All, and I mean all, are very welcome. Especially if you know me, please come, if you have nothing better to do, and forgive the lack of a particular invitation.
There will be a little celebration afterwards … Those who feel that the Extraordinary Form is slightly strong meat are very welcome instead to gather with me (and concelebrate, if they wish) at 11.30am on the same day, at Christ the King, Steyning, where I will celebrate Mass in the Ordinary Form, and there will be also nibbles and something to drink in the parish room after.
England har en del vanlige, katolske menighetsprester, som er svært opptatt av den gamle liturgien – denne presten som var med på jubileet og denne. Kan noen forklare hvorfor den tradisjonelle latinske messen ser ut til å stå sterkere i England enn i de fleste andre land – dvs. i vanlig menighetssammenheng, ikke i utbrytergrupper?