Jeg har de siste dagene tatt en del bilder av noen forferdelige bord-alter i (spesielt) Venezia og Verona – jeg håper åvise bilder av noen av dem etter hvert. Samtidig leser jeg i dag at en menighet i USA fra starten av fasten i år har kvitta seg med sitt bord-alter fra 70-tallet og bruker på nytt sitt gamle alter (og kommunionsbenk) – måtte dette også snart skje noen steder i Norge!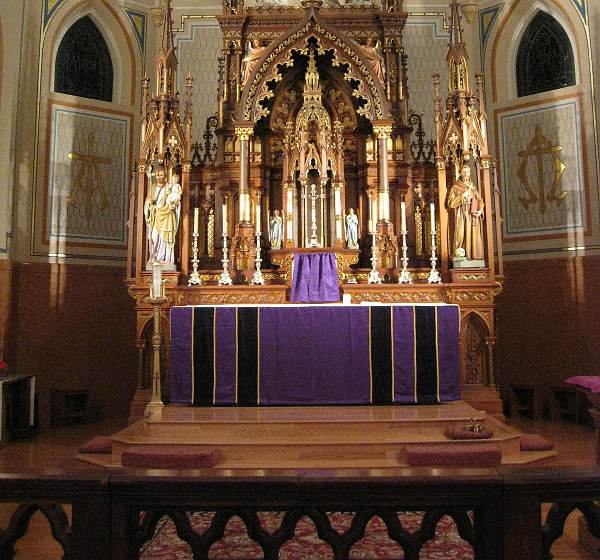 Jeg fant denne informasjonen på TLM-bloggen, og sognepresten skriver også selv om dette (bl.a. at han har kommet prester i møte som ikke vil feire messen på denne måten):
After over two years of catechesis and gradual implementation, our parish now celebrates the Liturgy of the Eucharist ad orientem – in solidarity with the liturgical reforms promoted by our Holy Father, Pope Benedict XVI. The 1970's "People's Altar" (made from parts of the original Communion Rail) is in safe storage, and a much smaller altar for Masses "versus populum" has been made (to accomodate elderly priests who cannot make the three steps to the altar, etc.).