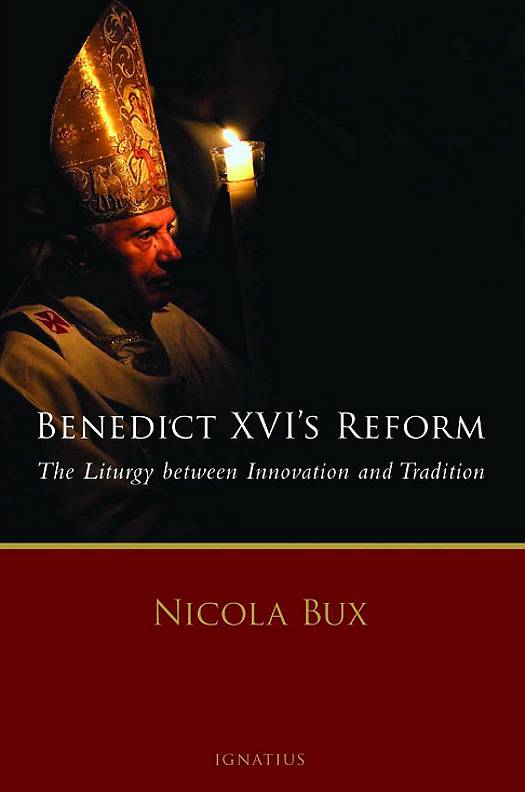 Denne boken av p Nicola Bux ble utgitt på italiensk i 2008, og nå nylig (21. juni) kom den på engelsk, på Ignatius Press i USA, og i dag kjøpte jeg den som Kindle bok fra Amazon. jeg har lest det interessante forordet av Vittorio Messori, og så vidt fått tid til å begynne på innholdet. … Fortsettelse følger …
Amazon beskriver boken på følgende måte:
When Benedict XVI reestablished the celebration of the older Latin Mass, voices of protest rose up from many sides. The widespread fear was-and is-that the Pope had revealed himself as the reactionary defender of tradition that many have accused him of being since he was the prefect of the Congregation for the Doctrine of the Faith, the former Holy Office.

Defenders of Benedict XVI have responded to these objections by explaining that the use of the Tridentine Rite is not a «step backward» to pre-Vatican II times, but rather a step forward. Now the Church can see what the older rite offered in terms of beauty, reverence, and meaning and perhaps desire more of those elements in the ordinary form of the Mass.

A professor of theology and liturgy, the author of this book explains the motives behind the Pope's decision to allow two forms of the Mass. He does this by turning to the Pope's own theological and liturgical writings, but he also draws from his experiences on various Church commissions and in offices of the Roman Curia.

The author also brings to his subject an astute understanding of current social and spiritual trends both inside and outside the Church. Sensitive to modern man's hunger for the sacred, he desires with Pope Benedict XVI that the Mass be first and foremost a place of encounter with the living God.