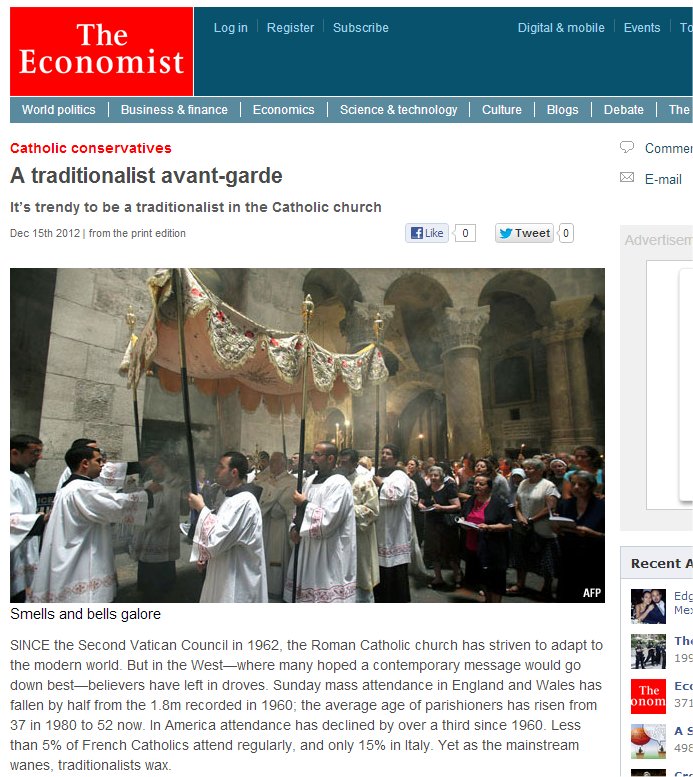 Jeg leste hos Fr Finigan (og flere andre steder) om en artikkel i The Economist:
The Economist this week carries an article on A traditionalist avant-garde. It's trendy to be a traditionalist in the Catholic church. I thought it was very good – we are used to silly uninformed articles on the Catholic Church in the mainstream media and it is good to see something that is balanced and informative with an intelligent understanding of the issues.

Any of us might baulk a bit about the idea that being traditionalist is now trendy, but the Economist has picked up on something. We all want it to be much more than just trendy: it is up to us to make sure that it is.
Men er det virkelig slik? Både og vil jeg si. Det er vel en viss bevegelse i konservativ/ tradisjonell retning, men noen steder har denne trenden ikke kommet særlig langt, og ofte møter den svært mye motstand.