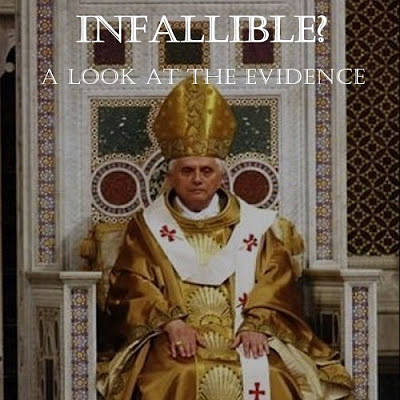 En godt voksen katolsk prest – han er 2 år og 2 dager eldre enn meg – skriver på sin blogg om hvordan konsilet og spesielt liturgidokumentet best skal tolkes (i kontinuitet med Kirkens tidligere historie), og han ler litt når han ser hvordan med progressive teologer tolker konsilet (han var selv mye mer progressiv for noen år siden):
I am amused when I read other blogs that are of a more progressive bent and find a creeping infallibility applied not only to Sacrosanctum Concilium as a document, but even more so to a liberal interpretation of it as seen through the eyes of rupture with what preceded it.

Folks, the Second Vatican Council while one of the most authoritative ways that the Pope together with the bishops of the world fulfill their commission to teach, rule and sanctify, is not primarily a dogmatic Ecumenical Council, but rather a pastoral one. Because of that much of what is taught is in reaction to the social trends and changes of the late 1950's and early 1960's in light of the aftermath of World War II, the Holocaust and the liturgical movement of the 20th century.

What also had changed even more gradually was the relationship of the Church to Protestantism, to the Jews and to other religions. The Church at the time of the Council and certainly today saw dialogue with all of these realities as important and the need to find commonality with one another to build a better world.

With all the talk of how Sacrosanctum Concilium reflecting a new ecclesiology of the Church where the laity take their rightful, proactive place in worship by acknowledging their own baptized priesthood, the primary emphasis of Vatican II's ecclesiology powerfully symbolized by the call to holiness of the laity in addition to the clergy and religious was that they would bring their Catholic faith in a more public, less private way, to the public square, such as their home, their places of work and where they recreate. It was hoped that those public Catholics who are in high places of business, politics and government would do so in the most spectacular way of Catholic witness to the truths of the Church, not something they manufacture for themselves.

This is where Vatican II has failed and on a grand scale. Or it might be better for me to say this is where Vatican II has been neglected by liberal, progressive Catholics and even by more conservative pundits.

The priesthood of the baptized is primarily for the world and the witness that the Catholic baptized give to the world by their actions.

How then can we say that Vatican II has been fulfilled when nearly 80% of Roman Catholics do not go to Mass every Sunday, thus diminishing the hope-for participation of Catholics in a conscious, present way at Mass? …..