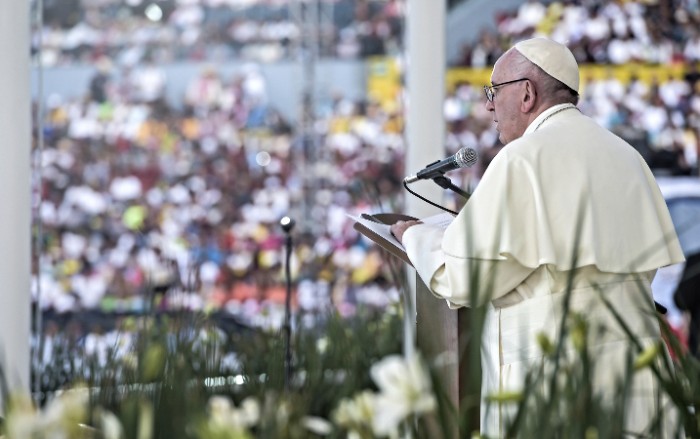 John Allen skriver om dette besøket:
Upon arriving in Mexico, Francis clearly wanted to make four statements, and he underscored each with a symbolically fitting destination:

1 The importance of popular faith and devotion, which he highlighted Saturday with a Mass in the Basilica of Our Lady of Guadalupe.

2 The dignity of Latin America's indigenous population, expressed on Monday by an outing to Chiapas, home to an armed Zapatista uprising fueled in part by a legacy of injustices directed at indigenous communities.

3 The indecency of the drug trade and drug-related violence, hammered home on Tuesday when the pontiff traveled to Morelia, a state in which scores of ordinary people and an estimated 40 Catholic priests have been killed by criminal gangs in the past decade.

4 The human dignity of immigrants, captured in the border stop on Wednesday.

Aides said Francis personally chose these destinations, and it's hard to imagine an itinerary better reflecting his priorities. When the pope goes some place, a good chunk of the world's media also travels with him, and it's clear Francis wanted to exploit that spotlight.
Pave Frans snakket også til biskopene i Mexico, og om dette sier Allen:
In effect, what the Mexico trip underlined was the kind of bishop Francis wants. Key qualities include:

– A preference for ordinary people and the poor rather than elites.
– Close contact with social realities, including concrete humanitarian and charitable efforts.
– Political moderation and dialogue with all parties.
– Simplicity of lifestyle and approach.
– Personal integrity and a distaste for wheeling and dealing.
– Rejection of careerism; that is, a prelate who thinks more about this job than the next one.