Flere år fra 1995, da jeg nettopp hadde blitt katolikk og også nettopp hadde begynt å bruke Internet, brukte jeg ressursene til Eternal Word Television Network (EWTN) ganske mye – de siste årene derimot ikke så mye. Likevel minnes jeg med glede stifteren av denne medietjenesten, Mother Angelica, som døde påskedag, 92 år gammel og etter flere års alvorlig sykdom. Catholic News Agency skriver slik om henne: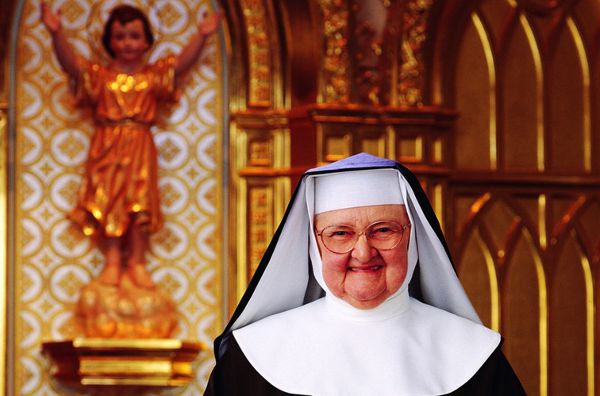 The Catholic Church in the United States has lost the Poor Clare nun who changed the face of Catholicism in the United States and around the world. Mother Mary Angelica of the Annunciation, foundress of the Eternal Word Television Network (EWTN), passed away on March 27 after a lengthy struggle with the aftereffects of a stroke. She was 92 years old.

"Mother has always and will always personify EWTN, the network that God asked her to found," said EWTN Chairman and Chief Executive Officer Michael Warsaw. "Her accomplishments and legacies in evangelization throughout the world are nothing short of miraculous and can only be attributed to divine Providence and her unwavering faithfulness to Our Lord."

In 1981, Mother Angelica launched Eternal Word Television Network, which today transmits 24-hour-a-day programming to more than 264 million homes in 144 countries. What began with approximately 20 employees has now grown to nearly 400. The religious network broadcasts terrestrial and shortwave radio around the world, operates a religious goods catalog and publishes the National Catholic Register and Catholic News Agency, among other publishing ventures.

"Mother Angelica succeeded at a task the nation's bishops themselves couldn't achieve," said Archbishop Charles Chaput of Philadelphia, who has served on EWTN's board of governors since 1995. …
Engelske Catholic Herald skriver også om henne.