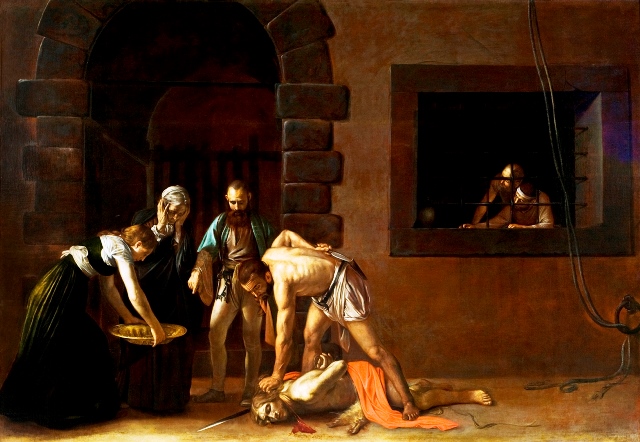 Over ser vi et bilde av Johannes døperens død (som jeg ikke husker å ha sett før). Jeg feiret denne messen (se messens tekster her) i dag på et sykehjem i Oslo, der en katolsk nonne bor.
På denne dagen sa pave Benedikt i 2012:
Celebrating the martyrdom of St John the Baptist reminds us too, Christians of this time, that with love for Christ, for his words and for the Truth, we cannot stoop to compromises. The Truth is Truth; there are no compromises. Christian life demands, so to speak, the 'martyrdom' of daily fidelity to the Gospel, the courage, that is, to let Christ grow within us and let him be the One who guides our thought and our actions. However, this can happen in our life only if we have a solid relationship with God.
Min kilde – Father Z's blogg.