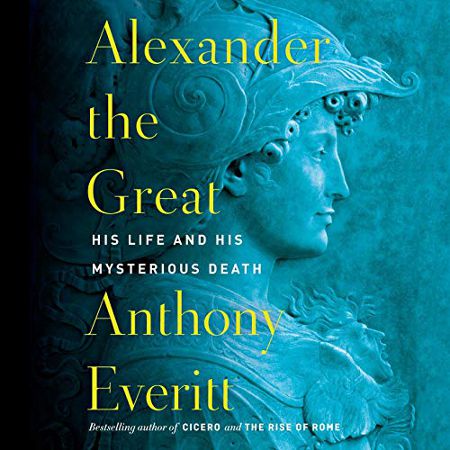 Jeg har lest en del om Aleksander den store også tidligere, men denne lydboka ga meg en hel del ekstra informasjon om ham. På Audibles nettsider leser man bl.a. dette om den:
More than two millennia have passed since Alexander the Great built an empire that stretched to every corner of the ancient world, from the backwater kingdom of Macedonia to the Hellenic world, Persia, and ultimately to India – all before his untimely death at age 33. Alexander believed that his empire would stop only when he reached the Pacific Ocean. But stories of both real and legendary events from his life have kept him evergreen in our imaginations with a legacy that has meant something different to every era: In the Middle Ages he became an exemplar of knightly chivalry, he was a star of Renaissance paintings, and by the early 20th century he'd even come to resemble an English gentleman. But who was he in his own time?

In Alexander the Great, Anthony Everitt judges Alexander's life against the criteria of his own age and considers all his contradictions. We meet the Macedonian prince who was naturally inquisitive and fascinated by science and exploration, as well as the man who enjoyed the arts and used Homer's great epic, the Iliad, as a bible. As his empire grew, Alexander exhibited respect for the traditions of his new subjects and careful judgment in administering rule over his vast territory. But his career also had a dark side. An inveterate conqueror who in his short life built the largest empire up to that point in history, Alexander glorified war and was known to commit acts of remarkable cruelty.