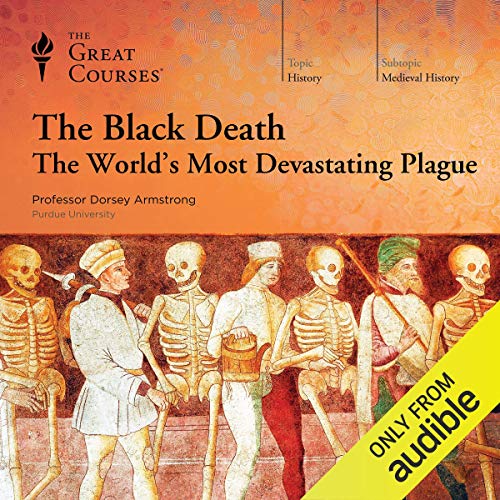 Det er som nevnt mest historiske bøker jeg har hørt og lest under årets frimåned, og denne om Svarteduden var ganske interessant. På Audibles nettsider kan man lese om den:
Many of us know the Black Death as a catastrophic event of the medieval world. But the Black Death was arguably the most significant event in Western history, profoundly affecting every aspect of human life, from the economic and social to the political, religious, and cultural. In its wake the plague left a world that was utterly changed, forever altering the traditional structure of European societies and forcing a rethinking of every single system of Western civilization: food production and trade, the church, political institutions, law, art, and more. In large measure, by the profundity of the changes it brought, the Black Death produced the modern world we live in today.

While the story of the Black Death is one of destruction and loss, its breathtaking scope and effects make it one of the most compelling and deeply intriguing episodes in human history. Understanding the remarkable unfolding of the plague and its aftermath provides a highly revealing window not only on the medieval world but also on the forces that brought about the Renaissance, the Protestant Reformation, and modernity itself.

Speaking to the full magnitude of this world-changing historical moment, The Black Death: The World's Most Devastating Plague, taught by celebrated medievalist Dorsey Armstrong of Purdue University, takes you on an unforgettable excursion into the time period of the plague, its full human repercussions, and its transformative effects on European civilization.