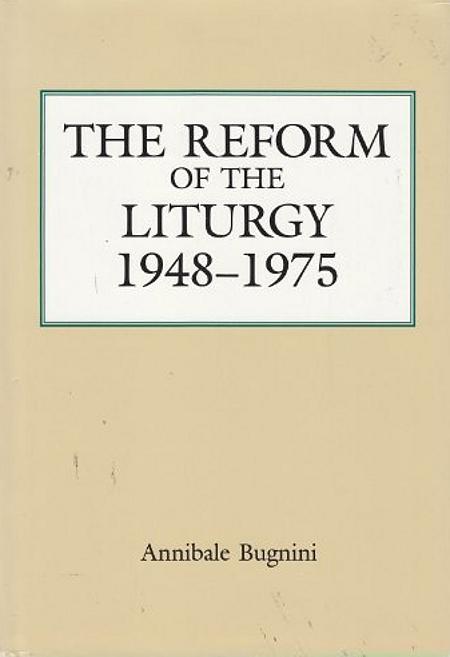 Etter fem år og elleve måneder er mitt eksemplar av Annibale Bugninis bok "The Reform of the Liturgy 1948-75" kommet til rette igjen. Jeg leste den ferdig rett etter at jeg kom til Oslo i 2009 (det er nå akkurat seks år siden), og så ble den bare plutselig borte. Bugnini skriver sel vi detaljer hvordan liturgiarbeidet foregikk, mest etter konsilet (og detaljert, sakrament for sakrament) og den er svært lærerik (selv om man ikke alltid er enig i vurderingene han presenterer.
Slik skriver han f.eks. om arbeidet med messeforandringene: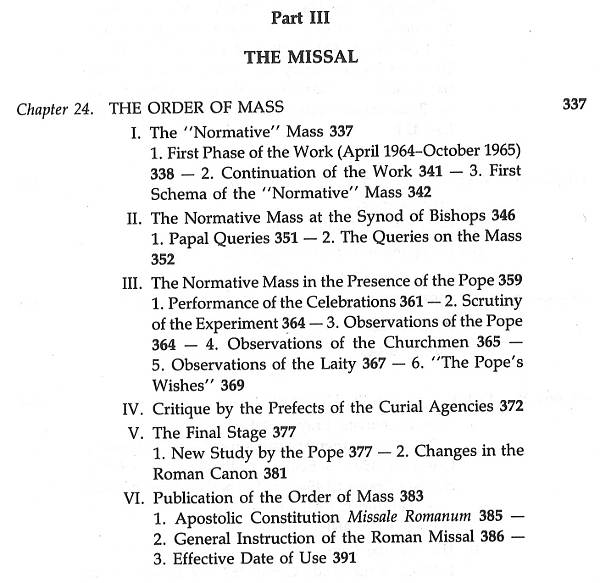 Jeg tenkte flere ganger på å kjøpe et nytt eksemplar av boka, men nå er det heldigvis ikke lenger nødvendig. Man kan kjøpe den fra Amazon.co.uk – SE HER – men den er dyr, jeg husker at jeg fikk den svært rimelig.