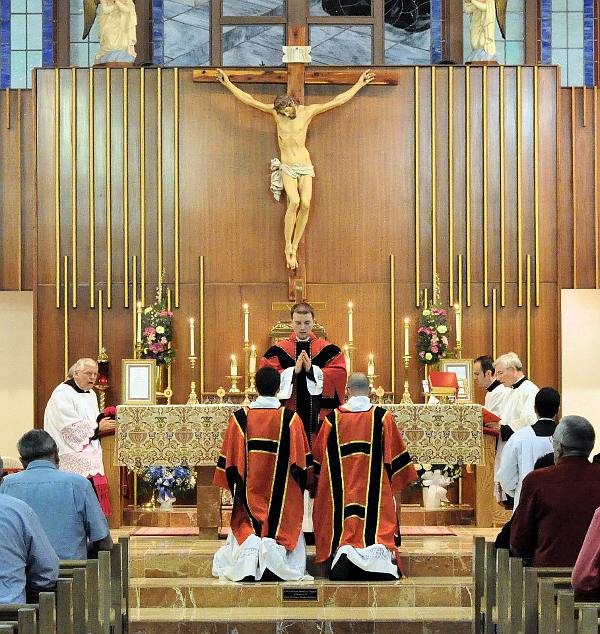 Bildet over (syns jeg) har et 50-tallspreg, både kirkerommet og messeklærne. Det passer for så vidt godt med min instilling, for jeg syns dagens katolske liturgi skal baseres både på det nye, det gamle og det «halvgamle». Kirken lever og utvikler seg kontinuerlig og naturlig, derfor bør dagens liturgi bære sterkt preg av tidligere tiders liturgi (for Kirken har aldri hatt noe brudd), og etter min mening er det en styrke at den nye om den gamle messen nå lever side ved side.
Om messen som er avbildet over kan man lese følgende (tips fra TLM-bloggen):
The Reverend John Reutemann, assisted by the Reverend Michael Paris and the Reverend Mister Sam Plummer celebrated a solemn high Mass of the Roman rite for the feast of the Triumph of the Holy Cross on Friday, September 14 at the church of the Sacred Heart in La Plata, Maryland. The ministers were assisted by seminarians and priests attending in choir of the Archdiocese of Washington.