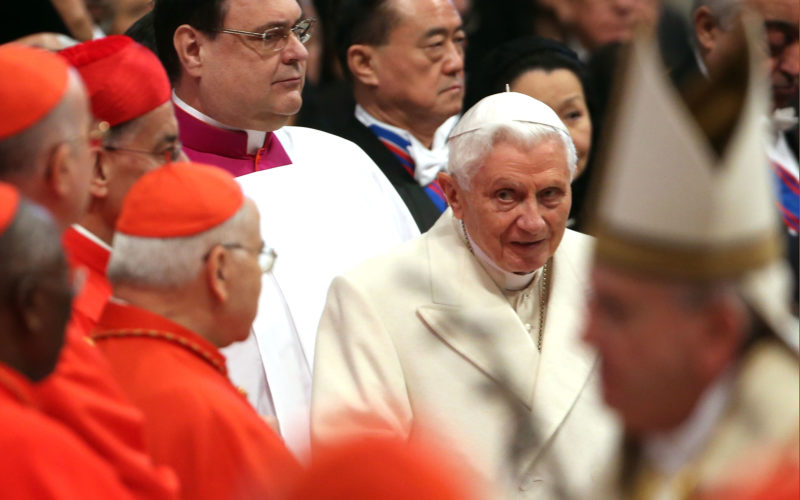 Kommende søndag er det 5 år siden pave Benedikt kunngjorde sin avgang og NTB har laget en artikkel som starter med at «Tidligere pave Benedikt skriver i et avisinnlegg at han nærmer seg døden og er klar for sin «siste pilegrimsreise».» Flere aviser har trykket denne teksten, og på katolsk.no finner vi den her. Også Catholic Herald skriver om det samme, og nevner at pave Benedikt svarte på forespørsler om hans helse fra lesere av den italienske avisa Corriere della Serra:
In a nine-line letter to Corriere della Serra, Benedict XVI thanks the paper's readers for their concern, and assures them he is surrounded "by a love and a goodness that I could not have imagined".

"I was moved that so many readers of your newspaper want to know how I am spending this last period of my life," he said.

"I can only say in this regard that, in the slow decline of physical strengths, inwardly I am on a pilgrimage Home," he added, capitalising the Italian word 'Casa'.

"It is a great grace for me to be surrounded, in this rather tiring last piece of the road, by a love and a goodness that I could not have imagined."

He said he considered the reader's concerns as "company" on his journey, and assured them of his prayers.

The paper says it had contacted Benedict XVI through a "reserved channel" to ask him how he was doing.