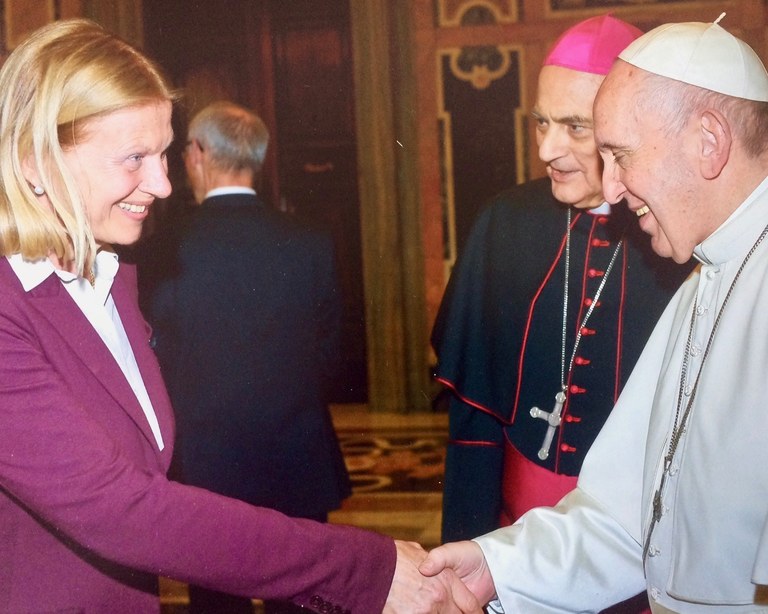 På katolsk.no kan vi lese en interessant artikkel om Det pavelige akademi for samfunnsvitenskaps plenumsmøte i mai. Janne Haaland Matlary er med der, og hun holdt et av foredragene på møtet, som artikkelen referer en del ting fra:
Du holdt selv innlegg med tittelen: «The Nation-State between the Scylla of Populism and the Charybdis of Identity Politics», altså: Nasjonalstaten mellom sjømonstrene Skyllas populisme og Kharybdis' identitetspolitikk. Hvorfor bruker du dette bildet?

Det er fordi begge ødelegger demokratiet: populisme definert som demagogisk metode forenkler politikkens innhold og gjør den til et spørsmål om såkalt folk versus såkalt elite, og eliten antas å være korrupt og maktglad, mens folket alltid vet best. Slik er det ikke. Populisme finnes på både venstre og høyresiden, tenk på Hugo Chavez og Donald Trump som eksempler. Folk blir forført, kan man si, men de sakene som opptar folk, er reelle nok: arbeidsplasser under globalisering, nasjonalt fellesskap som trues av globalisering og av ukontrollert migrasjon. Den andre problematikken er det typisk vestlige: Gruppene erstatter likheten blant borgerne, og gruppene krever rettigheter og egen status – bare kvinner kan delta i abortdebatten, fordi den presumptivt bare angår kvinner; kun svarte kan mene noe om svarte, etc., sier professor Matlary og legger til:

Menneskets felles natur er ikke lenger basisen for borgerskap og stemmerett – altså demokratiets likhetsideal – men det motsatte. Dette fører til minoritetstyranni, enhver gruppe er krenket ut fra subjektive premisser og ingen utenfor gruppen tør ytre seg kritisk om den.

Matlary er uroet over at det nasjonale fellesskap erstattes av grupper ….