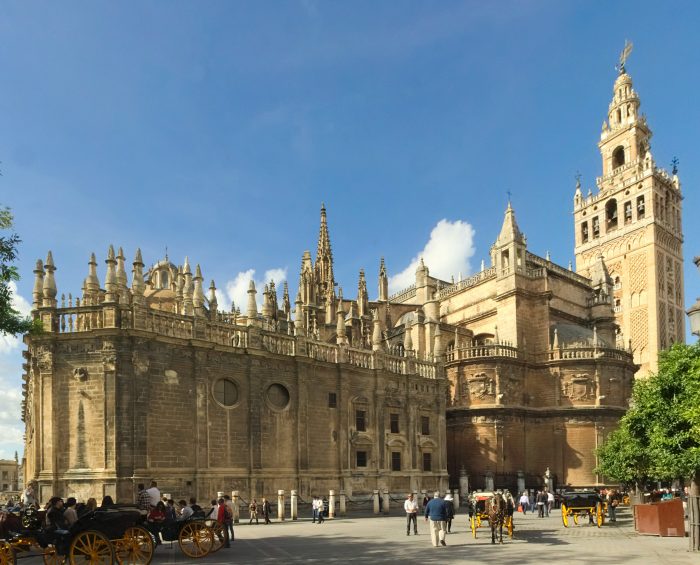 I dag var vi nesten tre timer inne i domkirken i Sevilla (og i tårnet). Kirken har 80 sidealter og de fleste ble beskrevet i audioguiden. Wikipedia sier bl.a. dette om kirken:
After its completion in the early 16th century, Seville Cathedral supplanted Hagia Sophia as the largest cathedral in the world, a title the Byzantine church had held for nearly a thousand years. The total area occupied by the building is 23,500 square meters. The Gothic section alone has a length of 126 meters, a width of 83 meters and its maximum height in the center of the transept is 37 meters. The total height of the Giralda tower from the ground to the weather vane is 96 meters. Since the world's two largest churches (the Basilica of the National Shrine of Our Lady of Aparecida and St. Peter's Basilica) are not the seats of bishops, Seville Cathedral is still the largest cathedral in the world.
Audioguiden sa at hovedalterbildet (under) er det største som noen gang er laget, og at det tok 82 år å gjøre det ferdig (fra 1482 til 1564).